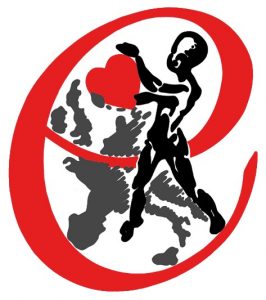 European Association for Pediatric and Congenital Cardiology (AEPC)
AEPC was founded in Lyon in 1963 (Association Européenne pour la Cardiologie Pédiatrique) and subsequently has created a network of specialists who are committed to the practice and advancement of Congenital Cardiology and closely related fields. AEPC and its Working Groups aim to enhance collaboration amongst members for scientific research and professional development and to maintain high standards of professional practice.
The total membership of the Association now comprises of more than 1,300 paediatric cardiologists and other specialists working in the field. The number of members has been steadily increasing by approximately 10% a year. The Ordinary Members of AEPC originate from virtually all countries in Europe, but there are now also members from all continents. The Association is governed by a Council formed from a diverse group of specialists with different areas of interest, including Paediatric Cardiologists, as well as representatives for Paediatric Cardiac Surgery, Adult Congenital Cardiology and a Junior member in Training. In addition to the Council, the Association now has a total of 13 Working Groups, with the most recent working group (for Nursing and Allied Health Professionals) being established in 2016. The Association also has an Educational Committee, whose role is to oversee teaching and training. The activity of AEPC working groups is the backbone of AEPC. The major tasks of the Working Groups are to promote and develop their own subspecialty area by sharing information and expertise. The Working Groups are also responsible for organizing teaching and training courses for Juniors, as well as designing and setting up multicentre research studies.
European Association of Palliative Care (EAPC)
The European Association for Palliative Care (EAPC), established in 1988, is a membership organisation that aims to advance, influence, promote and develop palliative care in Europe.  Palliative care aims to prevent or relieve suffering through early identification and impeccable assessment and treatment of pain and other symptoms (physical, psychosocial and spiritual). The EAPC is recognised by the Council of Europe, has links with the World Health Organisation and is involved in several European Union Funded research projects on palliative care.
Since its inception, the EAPC has evolved into the leading palliative care organisation in Europe providing a forum for all of those either working, or with an interest in, palliative care throughout Europe and beyond. Currently the EAPC has 58 member associations from 32 European countries and has individual members from 48 countries globally. Members are engaged in palliative care from a range of perspectives; specialist clinical practice, education, policy and research. The EAPC is respectful of the cultural and political diversities of our members across Europe but aims to ensure that as collective group that we speak with 'one voice-one vision' on matters important for the practice and development of palliative care. Palliative care aims to improve quality of life for patients and their families who are living with a life-threatening condition.
The EAPC world congress takes place on alternate years and is attended by nearly 3000 delegates across the globe. The European Association for Palliative Care Research Network (EAPCRN) runs biennial congresses and organises an annual research seminar. The EAPC have a long and proud history of producing position papers, white papers, reports and academic papers about the key issues in palliative care. The topic of papers are either proposed by the EAPC Board, or from ideas suggested by EAPC members who are encouraged to develop proposals. More information on the EAPC can be found at: www.eapcnet.eu
European Paediatric Neurology Society (EPNS)
The European Paediatric Neurology Society (EPNS) is a society for physicians with a research or clinical interest in Paediatric Neurology. It is a thriving and growing society which continues to play an important role in and beyond Europe by promoting training, clinical care and scientific research in the field of Paediatric Neurology.
The Syllabus of Paediatric Neurology was developed in 2002 with the aim of offering a high quality training model in Paediatric Neurology to all European countries with the aim of a homogenous and solid level of knowledge of professionals and high standard of care for the little patients with neurological diseases. Training Courses (high-quality subsidised interactive courses presenting subjects according to the EPNS Syllabus) are offered to the EPNS members.
European Respiratory Society (ERS)
ERS is an international organisation that brings together physicians, healthcare professionals, scientists and other experts working in respiratory medicine. We are one of the leading medical organisations in the respiratory field, with a growing membership representing over 160 countries.
Our mission is to promote lung health in order to alleviate suffering from disease and drive standards for respiratory medicine globally. Science, education and advocacy are at the core of everything we do.
For more information go to https://www.ersnet.org/
European Society for Paediatric Anaesthesiology (ESPA)
The European Society for Paediatric Anaesthesiology (ESPA) is a young society established in 2009 with members from various European countries. ESPA aims to provide a variety of services to anaesthesiologists involved in paediatric anaesthesia, including the coordination and organisation of an annual international congress in relation to paediatric anaesthesia. The event is run by ESPA and other local organisations  – the event's purpose is to establish further guidelines via training, offer further organisation and practice of paediatric anaesthesia, and act as the centre of expertise for paediatric anaesthesiology with world renowned lecturers/speakers.
For more information, please go to: www.euroespa.com.
European Society for Paediatric Endocrinology (ESPE)
The European Society for Paediatric Endocrinology (ESPE) is a truly international organisation aiming to improve the clinical care of children and adolescents with endocrine conditions, including diabetes, through research and education.
Paediatric endocrinology is a specialty of children's medicine (paediatrics) caring for babies, children and adolescents with growth, puberty, sexual development problems and other disorders of the hormone producing glands of the body. These include diabetes, thyroid and adrenal gland problems, early and late puberty, and growth hormone deficiency.
Since being founded in 1962, when the first annual scientific meeting was held in Zurich, the Society has increased in both size and scope, becoming one of the largest and well-regarded international scientific communities of paediatric endocrinologists. Now with over 1,200 members from over 91 countries, ESPE is dedicated to serving its members, welcoming and supporting colleagues and young paediatric endocrinologists from around the world. In addition the Society strives to serve the international scientific community, as well as establishing close relationships with other Scientific Societies.
The Society is dedicated to serving its members and the international scientific community. It is also actively involved in promoting the interests of the general public and in advising on European health policy in the area of paediatric endocrinology. ESPE aims to improve the clinical care of children and adolescents with endocrine conditions, including diabetes, through research and education.

European Society for Paediatric Gastroenterology, Hepatology
and Nutrition (ESPGHAN)
Who We Are
We are a multi-professional organisation dedicated to the promotion of the health of children with special regard to the gastrointestinal tract, the liver and nutritional status. Our members include clinicians, scientists, trainees, and allied health professionals.
What We Do
Hold the world's largest annual congress on paediatric gastroenterology, hepatology and nutrition attended by >4600 delegates from about 100 countries
Provide representation for professionals involved in paediatric gastroenterology, hepatology, and nutrition
Promote basic, translational, and clinical science
Lobby for stronger support of research
Offer the highest standards of education to our members and other involved professionals
Publish monthly the Journal of Pediatriatric Gastroenterology and Nutrition – jointly with our North American sister society
Focus attention on new investigators and trainees and offer active support for career building and mentorship
Provide competent advice for governments, international agencies, and relevant stakeholders
Engage in the global Federation of International Societies for Paediatric Gastroenterology, Hepatology and Nutrition which holds a joint World Congress every 4 years, next in 2020 in Copenhagen
How We Do It
We achieve the above by knowledge creation, the dissemination of science based information, the promotion of best practice in the delivery of care, and the provision of high quality education for paediatric gastroenterology, hepatology and nutrition professionals in Europe and beyond.
European Society for Paediatric Nephrology (ESPN)
The European Society for Pediatric Nephrology (ESPN) was founded in 1967 and this represented a true milestone for Pediatric Nephrology in Europe. Presently about 2,000 doctors are estimated to be involved at different extent in the care of children with renal disease all over Europe, working in interactive communication through personal contacts and research groups with peculiar activities. This process is highly facilitated by the annual ESPN Congress, which has more than 600 attendees and the ESPN network which has been recently greatly expanded.
One third of the whole group of European Pediatric Nephrologists works in ~ 200 specialized centers in tertiary care hospitals, while about two thirds work in secondary pediatric care and have developed a particular interest and skill in the most frequent renal diseases. Pediatric Nephrology has experts in each European Country. The aim of the European Society of Paediatric Nephrology (ESPN) is to promote research and knowledge of paediatric nephrology through teaching, scientific meetings, and other methods, for the benefit of children with renal disease. Please visit https://espn-online.org for more details.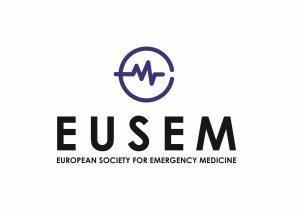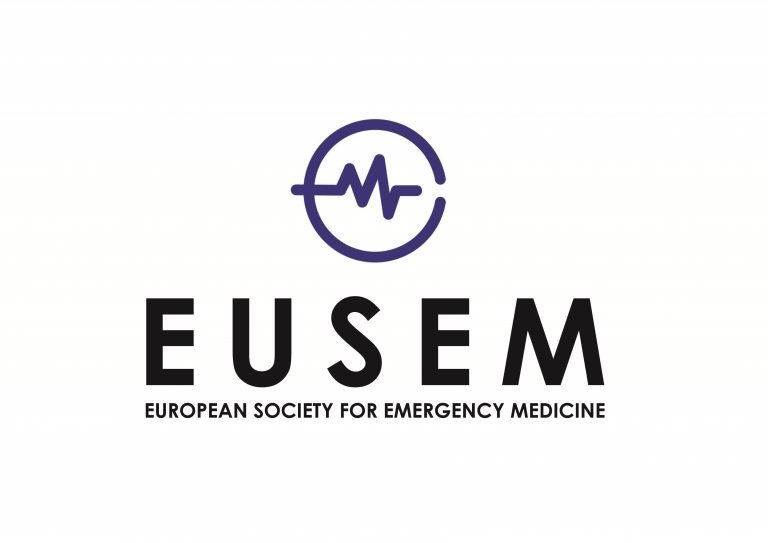 European Society for Emergency Medicine (EUSEM) Paediatric Section
Paediatric Emergency Medicine (PEM) links the specialties of Paediatrics and Emergency Medicine. In Europe, PEM is still regarded as a new medical profession. The EUSEM PEM Section was established in October 2006 with the goal of encouraging physicians who are practicing Emergency Pediatrics to join EUSEM and to be involved in its clinical, educational, and research activities. Dr. Ian Maconochie is currently the Chair of the PEM section.
Mission Statement
To promote and facilitate the dissemination of knowledge and quality of care in PEM in Europe through meetings, courses, research, publications, policy statements and by producing clinical guidelines, and other activities.
Goals
To advocate for children and emergency care
To promote international collaboration between physicians who practice PEM and the various European Paediatric Emergency societies
To enhance the relationship between adult and paediatric EM
Spanish Association of Pediatrics
The AEP is a non-profit Scientific Society, which represents the 14,000 Spanish pediatricians of both Primary Care and Hospital Care and develops among its activities an extensive training work for specialists and residents of their respective pediatric specialties, perfecting their professional competence, fostering teaching and research, collaborating in the improvement of assistance to the population and defending the professional and work interests of its members in accordance with current legislation and ethical principles.
Catalan Paediatric Society 
The Catalan Paediatric Society, founded in 1926, brings together the majority of paediatricians in Catalonia, and currently has 2,000 members.
It is a living scientific community, the result of collective efforts, whose main objective is to promote continuing professional development by emphasizing teaching, research, and continuing development of skills essential to paediatricians. At the same time, the society has a broad and integral focus on the social and health conditions of childhood and adolescence and promotes activities to increase the wellbeing of children.
The Catalan Paediatric Society is a reference entity for the administration and the society in terms of health care of children and adolescents.